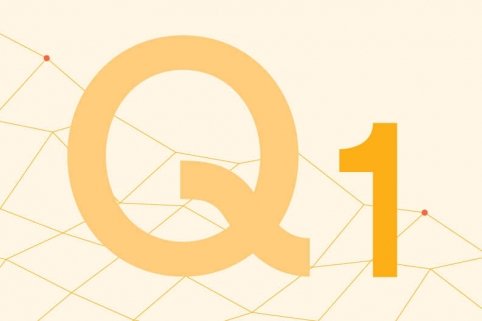 Report for the three months ended 31 March 2019
2 May 2019
· Strong production performance of 78.8 Mboepd, at the upper end of the guidance range for the quarter
· Robust EBITDA and free cash flow generation
· Operating cost below forecast at USD 4.51 per barrel for the quarter and full year guidance remains at USD 4.25 per barrel
· Offshore installation of Johan Sverdrup Phase 1 completed, project firmly on schedule for expected first oil in November 2019
· New projects – Solveig Phase 1, Rolvsnes Extended Well Test and Frosk test production sanctioned and Edvard Grieg infill drilling committed
· 2019 exploration programme expanded to 17 wells from 15
· Dividend of USD 500 million for the financial year 2018 approved by the 2019 AGM
Financial summary

1 Jan 2019-




31 Mar 2019




3 month

s

1 Jan 2018-
31 Mar 2018
3 months
1 Jan 2018-
31 Dec 2018
12 months
Production in Mboepd

78.8

83.1
81.1
Revenue and other income in MUSD

491.6

692.9
2,617.4
Operating cash flow in MUSD

385.0

461.8
1,847.8
EBITDA in MUSD

406.0

456.5
1,916.2
Free cash flow in MUSD

95.8

171.8
663.0
Net result in MUSD

54.9

228.8
222.1
Earnings/share in USD

0.16

0.68
0.66
Net debt

3,303.7

3,724.4
3,398.2

Comments from Alex Schneiter, President and CEO of Lundin Petroleum:
"I am pleased to announce another strong quarterly performance across the business. Our Edvard Grieg and Alvheim fields have yet again delivered excellent production efficiency, along with a strong HSE track record, which has driven our production for the quarter to the upper end of expectations, whilst also maintaining our industry leading low operating costs. Also, the trend of industry leading low carbon operations continued at the Edvard Grieg field, coming in at a quarter of the world average.
At Johan Sverdrup, a significant milestone has been reached with the offshore installation of all the topsides and bridges completed at the end of March, meaning commissioning and hook up has begun in earnest, alongside the tie-back of the eight pre-drilled production wells. With the majority of commissioning for these facilities having taken place onshore and the ability to perform single lift installation using the Pioneering Spirit vessel, I am confident in the expected November 2019 start-up of this world class asset.
At our Capital Markets Day in January, I outlined the seven potential projects which we have in the pipeline and I am pleased to say that four of these are now underway. With the sanction of the Solveig Phase 1 development and Rolvsnes well test, as well as the commitment to the infill well programme on Edvard Grieg; the production plateau profile at the Greater Edvard Grieg Area will be extended further and this is a clear example of how an organic growth strategy can sustainably deliver significant value creation.
During the quarter we also added a further two wells to the 2019 exploration programme, bringing the total to 17 wells, our busiest ever. The year has started well in this respect with success at the Froskelår Main well near Alvheim and the remaining programme is targeting net unrisked resources of over 400 MMboe, which ensures a significant, continuous exploration programme throughout the year.
We have had a strong start to the year and with the completion of the installation of the Johan Sverdrup topsides, the continuing, high impact exploration programme, strong production with industry leading low operating costs and excellent HSE track record; I remain confident in Lundin Petroleum's ability to continue to realise financial and organic growth."
Audiocast presentation
Listen to Alex Schneiter, President and CEO, and Teitur Poulsen, CFO, commenting on the report at a live audiocast held on Thursday 2 May 2019 at 09.00 CET.
Follow the presentation live on www.lundin-petroleum.com or dial in using the following telephone numbers:
Sweden: +46 8 519 993 55
Norway: +47 23 500 211
UK: +44 203 194 05 50
International Toll Free: +1 855 269 26 05
https://www.lundin-energy.com/wp-content/uploads/2019/09/q1_2019.jpg
528
792
dvdesign
https://www.lundin-energy.com/wp-content/uploads/2020/08/Lundin-220.svg
dvdesign
2019-05-02 07:30:17
2019-10-30 10:56:53
Report for the three months ended 31 March 2019