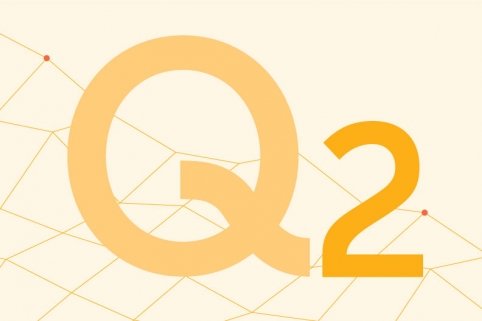 Report for the six months ended 30 June 2019
31 July 2019
· Production above mid-point guidance for the first half of the year at 77.5 Mboepd and Q2 at 76.1 Mboepd
· Continued strong financial performance
· Out performance of Edvard Grieg has extended plateau production from previously guided mid-2020 and when coupled with the tie-back projects will take plateau to end of 2022
· Johan Sverdrup commissioning progressing to plan, on track for expected first oil in November 2019 and further capex reduction
· Significant exploration activity – 11 wells drilled and four discoveries announced
· Proposed transaction to redeem 16 percent of issued shares and sale of 2.6 percent of Johan Sverdrup announced July 2019
· Post transaction, near term production guidance maintained at over 150 Mboepd post Johan Sverdrup Phase 1 plateau (2020)
· Full year dividend of USD 1.48 per share, first quarterly payment of USD 0.37 per share (MUSD 125) paid in April, post transaction dividend policy remains unchanged.
Financial summary

1 Jan 2019-




30 Jun 2019




6 months

1 Apr 2019-




30 Jun 2019




3 months

1 Jan 2018-
30 Jun 2018
6 months
1 Apr 2018-
30 Jun 2018
3 months
1 Jan 2018-
31 Dec 2018
12 months

Production in Mboepd

77.5

76.1

82.1
81.2
81.1

Revenue and other income in MUSD

984.0

499.9

1,383.9
681.5
2,640.7

Operating cash flow in MUSD

778.9

400.2

978.4
510.4
1,864.1

EBITDA in MUSD

811.6

411.9

975.0
512.3
1,932.5

Free cash flow in MUSD

167.4

71.6

261.0
89.2
663.0

Net result in MUSD

149.7

96.2

267.2
37.0
225.7

Earnings/share in USD

0.44

0.28

0.79
0.11
0.67

Net debt in MUSD

3,359.3

3,359.3

3,798.5
3,798.5
3,398.2
Comments from Alex Schneiter, President and CEO of Lundin Petroleum:
"The first half of 2019 has been one of the busiest to date in all areas of our business and I am pleased to report another period of sustained strong financial performance and operational delivery, driven by our portfolio of world class assets which continue to outperform quarter on quarter.
"We are now on the final countdown to first oil from Johan Sverdrup in November 2019. With the offshore installation having been completed at the front end of the weather window in March 2019, the hook up and commissioning of the installed facilities is progressing on plan. The project is now over 90 percent complete and the operator has further reduced Phase 1 gross capital expenditure guidance to NOK 83 billion from NOK 86 billion.
"Our key producing assets at Edvard Grieg and Alvheim continue to deliver, both in production performance and efficiency. At Edvard Grieg, the Solveig tie-back development project kicked off during the period, following PDO approval in June 2019, alongside the Rolvsnes EWT which was also approved in July 2019. With the two tie-back projects now sanctioned, plus a committed infill programme, the plateau production period through the Edvard Grieg facilities has now been extended to around the end of 2022, from mid-2020.
"We remain focussed on organic growth and the last six months have been a very active period in the Company from an exploration and appraisal perspective with 12 wells drilled to date, resulting in four discoveries and one appraisal success. Seven further exploration and appraisal wells will be drilled this year targeting approximately 200 MMboe of net unrisked resources; including the basement target at Goddo, near Edvard Grieg which has the opportunity to unlock a significant resource potential in this new geological play type to Norway.
"In terms of business development we announced a transaction post period end which, once complete, will see us redeem 16 percent of our shares in issue and sell of 2.6 percent of Johan Sverdrup to Equinor. This transaction rationalises our shareholder structure and increases all investors' leverage to the continuing performance of our world class portfolio of assets, the soon to be producing Johan Sverdrup field and the Company's organic growth strategy. As such we have also updated our guidance for the near and long term, which sees our capital expenditure coming down while production post the start-up of Johan Sverdrup remains above 150Mboepd.
"Looking towards the second half of the year, one of the stand out events will be first oil at Johan Sverdrup expected in November, which is a significant moment for our business since our first discovery well there. We will also continue to be busy with the exploration drill bit and I look forward to further progress from the new projects currently in the development phase. With our industry leading low operating cost base, production growth profile and high HSE track record, I remain very confident in our business' ability to continue to outperform."
Audiocast presentation
Listen to Alex Schneiter, President and CEO, and Teitur Poulsen, CFO, commenting on the report at an audiocast held on Wednesday 31 July 2019 at 08.30 CEST.
Follow the presentation live on www.lundin-petroleum.com or dial in using the following telephone numbers:
Sweden: +46 8 519 993 55
Norway: +47 23 500 211
UK: +44 203 194 05 50
International Toll Free: +1 855 269 26 05
https://www.lundin-energy.com/wp-content/uploads/2019/08/q2-post-792x528.jpg
528
792
dvdesign
https://www.lundin-energy.com/wp-content/uploads/2020/08/Lundin-220.svg
dvdesign
2019-07-31 07:30:07
2019-10-30 14:58:52
Report for the six months ended 30 June 2019