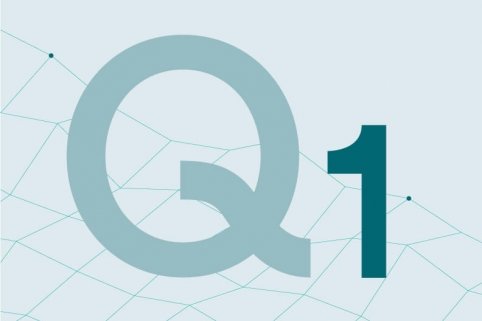 Report for the three months ended 31 March 2018
2 May 2018
· Strong EBITDA, operating cash flow and net result.
· Free cash flow of approximately MUSD 170.
· Production above guidance.
· Operating cost of USD 3.82 per barrel.
· Positive appraisal result on Luno II with PDO submission planned around the end of 2018.
Financial summary

1 Jan 2018-




31 Mar 2018




3 month

s

1 Jan 2017-
31 Mar 2017
3 months
1 Jan 2017-
31 Dec 2017
12 months
Production in Mboepd

83.1

82.6
86.1
Revenue and other income in MUSD

692.9

421.5
1,997.0
EBITDA in MUSD

456.5

355.8
1,501.5
Operating cash flow in MUSD

461.8

365.9
1,530.0
Net result in MUSD

228.8

59.2
380.9
Earnings/share in USD1

0.68

0.18
1.13
Earnings/share fully diluted in USD1

0.67

0.18
1.13
Net debt

3,724.4

4,028.7
3,883.6
The numbers included in the table above for 2017 are based on continuing operations.
1 Based on net result attributable to shareholders of the Parent Company.

Comments from Alex Schneiter, President and CEO of Lundin Petroleum:
"With production above guidance and a further reduced operating cost, I am pleased to report that Lundin Petroleum has delivered a strong financial performance for the first quarter 2018. With free cash flow generation of approximately MUSD 170 before debt repayments, we are already close to matching the free cash flow generated for the full year 2017. Significant increases in EBITDA and operating cash flow means that we can report a net result that is close to four times the net result for the same period in 2017. These results truly set the tone for what we believe will be another profitable and successful year for Lundin Petroleum. Our production guidance for 2018 remains unchanged at between 74 to 82 Mboepd.
The very active offshore installation programme for Phase 1 of Johan Sverdrup has recently begun. The steel jacket for the drilling platform and the topsides for the riser platform were successfully installed on the field in April. I was impressed to see, during my visit to the Haugesund yard in Norway last month, the large topside for the drilling platform being prepared for installation in June this year. Work on Phase 2 is also well underway and we will submit the Phase 2 PDO before September 2018.
Our organic growth strategy continues to deliver with the recent successful appraisal of the Luno II discovery, located just south of the Edvard Grieg field, where development studies will be progressed with the aim of submitting a PDO around the end of 2018. We are also looking forward to the results from the appraisal of the nearby Rolvsnes discovery, which if successful, could be another likely tie-back development to the Edvard Grieg platform. In addition, drilling is ongoing for an extended well test at the Alta discovery in the southern Barents Sea, which will give us important information for further appraisal and development activities and improve our understanding of this frontier area.
The exploration programme for 2018 has been updated to ten wells, targeting a revised total of approximately 600 MMboe of net unrisked resources in our six core exploration areas. I firmly believe in our ability to continue to find new resources and with a clear and active organic growth strategy, the future looks as promising as ever for our Company."
Webcast presentation
Listen to Alex Schneiter, President and CEO, and Teitur Poulsen, CFO, commenting on the report at a webcast held on Wednesday 2 May 2018 at 09.00 CEST.
Follow the presentation live at www.lundin-petroleum.com or by dialling in on the following telephone numbers:
Sweden: +46 8 519 993 55
Norway: +47 23 500 211
UK: +44 203 194 05 50
International Toll Free: +1 855 269 26 05
https://www.lundin-energy.com/wp-content/uploads/2019/09/q1_2018_792-1.jpg
528
792
dvdesign
https://www.lundin-energy.com/wp-content/uploads/2020/08/Lundin-220.svg
dvdesign
2018-05-02 07:30:43
2019-10-30 11:48:51
Report for the three months ended 31 March 2018