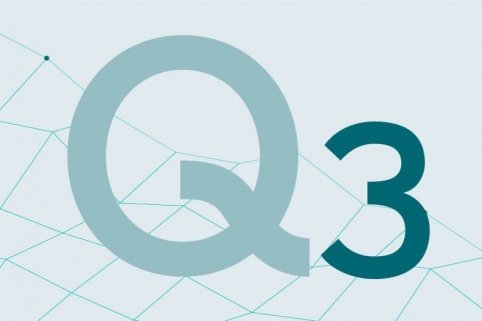 Report for the nine months ended 30 September 2018
07 November 2018
Highlights
• Record high quarterly free cash flow generation of approximately MUSD 230
• Production for the nine month period in line with mid-point of revised full year guidance: 78–82 Mboepd
• Operating cost of USD 3.49 per barrel for the nine month period, full year guidance adjusted down to below USD 3.80 per barrel from below USD 4.00 per barrel
• Phase 1 of the Johan Sverdrup project over 80 percent completed, first oil expected in November 2019 and PDO for Phase 2 submitted
• Significantly de-risked the operated Rolvsnes and Alta discoveries through successful production testing
• Six potential new projects being progressed through appraisal phase with contingent resources anticipated to increase – Alta/Gohta, Rolvsnes, Luno II, Lille Prinsen, Frosk and Gekko
Financial summary

1 Jan 2018-




30 Sep 2018




9 months

1 Jul 2018-




30 Sep 2018




3 months

1 Jan 2017-
30 Sep 2017
9 months
1 Jul 2017-
30 Sep 2017
3 months
1 Jan 2017-
31 Dec 2017
12 months

Production in Mboepd

80.8

78.2

87.1
89.2
86.1

Revenue and other income in MUSD

2,006.4

636.4

1,403.3
517.2
1,997.0

Operating cash flow in MUSD

1,428.7

461.1

1,095.5
389.5
1,530.0

EBITDA in MUSD

1,467.7

503.5

1,071.7
382.4
1,501.5

Free Cash Flow in MUSD

489.7

228.7

43.1
67.6
203.7

Net result in MUSD

327.4

62.6

431.8
227.0
380.9
Earnings/share in USD1

0.97

0.19

1.28
0.67
1.13

Net debt

3,569.9

3,569.9

4,024.0
4,024.0
3,883.6
The numbers included in the table above for 2017 are based on continuing operations.
1 Based on net result attributable to shareholders of the Parent Company.

Comments from Alex Schneiter, President and CEO of Lundin Petroleum:
"The third quarter has been another good period of operational and financial delivery, which has benefitted from continued high performance from our quality asset base and higher commodity prices. For the second quarter in a row, we have generated an EBITDA in excess of USD 500 million and also a record high quarterly free cash flow of approximately USD 230 million.
"Our key producing asset Edvard Grieg has continued to perform above expectations with capacity from the ten producing wells currently around double the facility's capacity contractually available. The reservoir performance continues to exceed expectations with no material water production to date, which will see plateau production extended further by around six months to mid-2020.
"The third quarter was also about success in moving our appraisal opportunities further towards development and we now have six potential new projects in the pipeline. At Rolvsnes and Alta, we were able to de-risk the commercial potential of these unique discoveries through test production and resource increases. At Luno II we increased our working interest in PL359 to 65 percent to bring commercial and operational alignment with the Edvard Grieg partnership, where the discovery is planned to be tied back to.
"We have had another good period of project delivery at Johan Sverdrup Phase 1 development, which is now over 80 percent complete and on schedule. The offshore installation programme continues to progress well with all subsea infrastructure and jackets now in place, as well as two of the four topsides and all pre-drilled production wells completed. The oil export pipeline and power from shore cable have been installed and power supply to the facilities from shore commenced in October 2018, which was a milestone for the project and will make it one of the most carbon efficient fields in the world. We are also pleased to note that the key metrics for the project during the period were upgraded, lowering the total capex guidance, increasing reserves, confirming expected Phase 1 first oil to be in November 2019 and submitting the Phase 2 PDO.
"The fourth quarter will again be a busy period for us, as we progress our key projects towards commercialisation, including the Luno II field development where PDO will be submitted in early 2019 and the Rolvsnes extended well test. We will also be drilling three high impact exploration wells in the Froan Basin, Mandal High and southeastern Barents Sea core areas, as well as two important follow on exploration wells in the Alvheim area, significantly de-risked by the successful Frosk discovery earlier in the year. I am pleased with the continued delivery of our organic growth strategy and look forward to further successes as we move into the last quarter of 2018."
Audiocast presentation
Lundin Petroleum's financial report for the third quarter 2018 will be published on Wednesday 7 November at 07.30 CET, followed by a live webcast at 09.00 CET where Alex Schneiter, President and CEO, and Teitur Poulsen, CFO, will be commenting on the report and the latest developments in Lundin Petroleum.
Follow the presentation live on www.lundin-petroleum.com or dial in using the following telephone numbers:
Sweden: +46 8 519 993 55
Norway: +47 23 500 211
UK: +44 203 194 05 50
International Toll Free: +1 855 269 26 05
Webcast link  https://lundinpetroleum.videosync.fi/2018-11-07-q3
https://www.lundin-energy.com/wp-content/uploads/2019/09/q3_2018.jpg
528
792
dvdesign
https://www.lundin-energy.com/wp-content/uploads/2020/08/Lundin-220.svg
dvdesign
2018-11-07 07:30:50
2019-10-30 11:24:44
Report for the nine months ended 30 September 2018