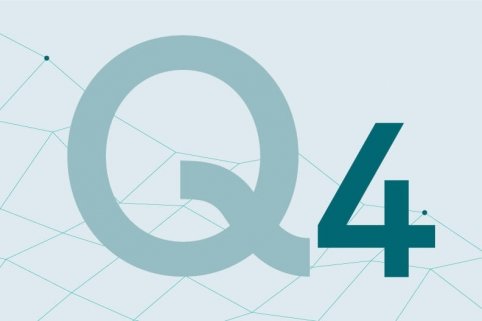 Year end report 2018
30 January 2019
· Strong financial performance with record free cash flow generation of MUSD 663
· Board of Directors propose a dividend for 2018 of USD 1.48 per share, corresponding to MUSD 500
· Production of 81.1 Mboepd at upper end of guidance for the year supported by excellent performance from Edvard Grieg
· Operating cost of USD 3.66 per barrel, below the updated guidance for the year
· Johan Sverdrup project on schedule with approximately 85 percent of Phase 1 completed, start-up anticipated in November 2019
· Increase of proved plus probable reserves to 745 MMboe with a reserves replacement ratio of 163 percent
Financial summary

1 Jan 2018-




31 Dec 2018




12 months

1 Oct 2018-




31 Dec 2018




3 months

1 Jan 2017-
31 Dec 2017
12 months
1 Oct 2017-
31 Dec 2017
3 months
Production in Mboepd

81.1

82.1

86.1
83.1
Revenue and other income in MUSD

2,617.4

611.0

1,997.0
593.7
Operating cash flow in MUSD

1,847.8

419.1

1,530.0
434.5
EBITDA in MUSD

1,916.2

448.5

1,501.5
429.8
Free cash flow in MUSD

663.0

173.3

1,530.0
434.5
Net result in MUSD

222.1

-105.3

380.9
-50.9
Earnings/share in USD1

0.66

-0.31

1.13
-0.15
Net debt

3,398.2

3,398.2

3,883.6
3,883.6
The numbers included in the table above for 2017 are based on continuing operations.
1 Based on net result attributable to shareholders of the Parent Company

Comments from Alex Schneiter, President and CEO of Lundin Petroleum:
"2018 proved to be a standout year across all areas of our business, with excellent performance from our producing assets, strong financial results and success with the drill bit. For the fifth consecutive year, we have ended the period having more than replaced our produced barrels with reserves.
"Buoyed by stronger commodity prices, operating cost below guidance and very strong production efficiency, we have delivered EBITDA in excess of USD 1.9 billion and also record high free cash flow of USD 663 million for the year. I am also very pleased to announce that in the light of this and our strong financial outlook over the next decade, the Board of Directors has adopted an updated dividend policy which will be sustainable and will deliver an annual cash dividend of USD 500 million, which we aim to grow further as the business continues to grow.
"The key producing assets Edvard Grieg and Alvheim have continued to perform above expectations. Production efficiency at Edvard Grieg was 98 percent for the year and reservoir performance continues to exceed expectations with a significantly slower build-up of water production than anticipated, leading to a six month extension of plateau production to mid-2020. This has been achieved while maintaining an industry leading, low carbon intensity per produced barrel, at about one quarter of the industry world average. Edvard Grieg really is a world-class asset, which epitomises what can be achieved when excellent reservoir management is coupled with new, modern facilities, which are able to utilise innovative, practical technologies and practices.
"The giant Johan Sverdrup field is now less than a year away from start-up and 2018 was a critical year of project delivery. Phase 1 is now approximately 85 percent complete and all four steel jackets have been successfully installed offshore, as well as the topsides for the drilling platform and the riser platform. I am also pleased that during the year the key metrics for the project were upgraded, lowering the total capital expenditure guidance, increasing reserves, confirming expected Phase 1 first oil to be in November 2019 and submitting the Phase 2 PDO.
"The 2018 exploration and appraisal campaign was one of our busiest and we enjoyed significant success with new discoveries made near our core areas on the Utsira High and the Alvheim area. We matured our appraisal opportunities further towards development and now have seven potential new projects in the pipeline. At Rolvsnes and Alta, we were able to de-risk the commercial potential of these unique discoveries through test production. Complementing our successful organic growth strategy, we were able to execute important additions to our Utsira High position. At Luno II we increased our working interest to 65 percent to bring commercial and operational alignment with the Edvard Grieg partnership and we recently announced the strategic acquisition of Lime Petroleum's interests in the licences containing the Rolvsnes oil discovery and Goddo prospect, increasing our working interest in this area that has potential of over 250 MMboe gross resources.
"Looking forward, 2019 will be one of the most significant years in Lundin Petroleum's history, which started with a record award in the 2018 APA licensing round, growing our acreage position by about 70 percent since year-end 2017. The giant Johan Sverdrup field is set to start production in November and we will deliver our busiest exploration and appraisal programme to date, targeting over 750 MMboe of additional net resources. I would like to thank all of our stakeholders for their support in 2018 and very much look forward to another period of continued delivery and growth."
Webcast presentation
Listen to Alex Schneiter, President and CEO, and Teitur Poulsen, CFO, commenting on the report at a live webcast held on Wednesday 30 January 2019 at 09.00 CET.
Follow the presentation live on www.lundin-petroleum.com or dial in using the following telephone numbers:
Sweden: +46 8 519 993 55
Norway: +47 23 500 211
UK: +44 203 194 05 50
International Toll Free: +1 855 269 26 05
2019 Capital Markets Day information
Lundin Petroleum will be hosting its 2019 Capital Markets Day on 30 January 2019 at 15.00 CET at the London Stock Exchange. The Capital Markets Day will include presentations by the Company's management and operational team on the business strategy as well as the 2019 budgeted development campaign and exploration and appraisal programme.
https://www.lundin-energy.com/wp-content/uploads/2019/09/q4_2018-792x528.jpg
528
792
dvdesign
https://www.lundin-energy.com/wp-content/uploads/2020/08/Lundin-220.svg
dvdesign
2019-01-30 07:30:31
2019-10-30 11:13:46
Year end report 2018