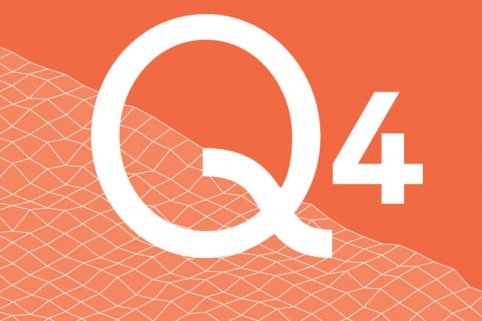 Year end report 2017
1 February 2018
Lundin Petroleum reports excellent results for 2017. Full year production at record level and at low cash operating costs resulted in highest operating cash flow and EBITDA to date. Following these strong results, Lundin Petroleum's Board of Directors proposes an inaugural cash dividend to be paid after the 2018 AGM.
· Continued strong production from the Edvard Grieg field and the Alvheim area due to strong facilities and reservoir performance.
· Full year cash operating costs of USD 4.25 per barrel, including netting off tariff income.
· Johan Sverdrup project on schedule with over 65 percent of Phase 1 completed by end of 2017.
· Increase of proved plus possible reserves to 726.3 MMboe with a reserves replacement ratio of 144 percent.
· Record high award of 14 exploration licences in the 2017 Norwegian APA licensing round.
· The Board of Directors proposes to the 2018 AGM an inaugural cash dividend for 2017 of SEK 4.00 per share (approximately MUSD 175).
Financial summary


Continuing operations

1 Jan 2017-




31 Dec 2017




12 months

1 Oct 2017-




31 Dec 2017




3 months

1 Jan 2016-
31 Dec 2016
12 months
1 Oct 2016-
31 Dec 2016
3 months
Production in Mboepd

86.1

83.1

59.3
71.1
Revenue in MUSD

1,997.0

593.7

950.0
326.2
EBITDA in MUSD

1,501.5

429.8

752.5
276.7
Operating cash flow in MUSD

1,530.0

434.5

857.9
300.9
Net result in MUSD

380.9

-50.9

-399.3
-662.7
Earnings/share in USD1

1.13

-0.15

-0.79
-1.54
Earnings/share fully diluted in USD1

1.13

-0.15

-0.79
-1.53
Net debt

3,883.6

3,883.6

4,075.5
4,075.5
The numbers included in the table above are based on continuing operations (including 2016 comparatives)
1 Based on net result attributable to shareholders of the Parent Company

Comments from Alex Schneiter, President and CEO of Lundin Petroleum:
"Looking back on the full year results for 2017 it is pleasing to report a record setting performance for Lundin Petroleum. With a continued strong performance in the fourth quarter, we delivered above expectations both in terms of record high production and record low cash operating costs for the year. These results are driven by continued strong performance from our core producing assets which have generated the highest operating cash flow for the Company to date, close to doubling operating cash flow and EBITDA compared to 2016.
I am very pleased to announce that the Board of Directors will propose to the 2018 AGM that an inaugural cash dividend of SEK 4.00 per share, totalling approximately MUSD 175, be paid out after the AGM. Based on current market conditions we anticipate an annual cash dividend of at least USD 350 million from next year.
We also announced good progress on the Johan Sverdrup project with more than 65 percent of Phase 1 completed at end of 2017 with costs reduced by 25 percent compared to the PDO. 2018 will be a very busy offshore installation year with three additional jackets, two platform topsides and the export pipelines, progressing the field towards first oil in late 2019. We will also work with our partners to submit the PDO for Phase 2 in the second half of 2018. Our recently announced increase in reserves is another positive update, led by particular success at our operated Edvard Grieg field where the best estimate ultimate gross recovery of 274 MMboe at year end represents a remarkable increase of 47 percent compared to the PDO.
While I would have liked to have seen more success with our exploration activities in 2017, this is a long-term game and I remain confident in our strategy to grow organically and expect our 2018 drilling programme to allow us to continue to find new resources and to create value within our core areas.
As we move forward, our strategy remains to focus on operational and execution excellence alongside safe and sustainable practices while continuing to pursue an active organic growth strategy. The future looks promising for Lundin Petroleum and we have some very exciting years ahead of us, increasing our production significantly by the time Johan Sverdrup comes onstream. By maintaining very low cash operating costs we will be able to deliver increased free cash flows, be very active on the organic growth front and deliver sustainable dividends, thereby continuing to create long-term value for our shareholders."
Audiocast presentation
Listen to Alex Schneiter, President and CEO, and Teitur Poulsen, CFO, commenting on the report at a live audiocast held on Thursday 1 February 2018 at 09.00 CET.
Follow the presentation on www.lundin-petroleum.com or by dialling in on the following telephone numbers:
Sweden: +46 8 519 993 55
Norway: +47 23 500 211
UK: +44 203 194 05 50
International Toll Free: +1 855 269 26 05
https://www.lundin-energy.com/wp-content/uploads/2019/09/q4_2017.jpg
528
792
dvdesign
https://www.lundin-energy.com/wp-content/uploads/2020/08/Lundin-220.svg
dvdesign
2018-02-01 07:30:05
2019-10-30 12:03:28
Year end report 2017