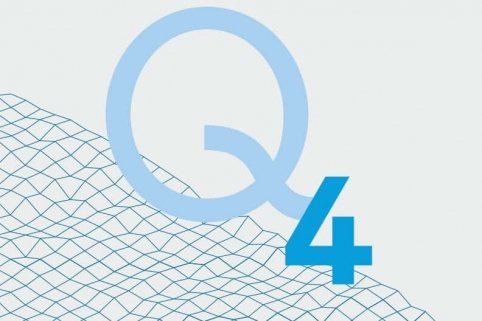 Year end report 2016
1 February 2017
Twelve months ended 31 December 2016 (31 December 2015)
| | |
| --- | --- |
| · | Production of 72.6 Mboepd (32.3 Mboepd) |
| · | Revenue of MUSD 1,159.9 (MUSD 569.3) |
| · | EBITDA of MUSD 902.6 (MUSD 384.7) |
| · | Operating cash flow of MUSD 1,010.8 (MUSD 699.6) |
| · | Net result of MUSD -499.3 (MUSD -866.3) including an after tax impairment charge of MUSD 548.6 (MUSD -296.3) and a net foreign exchange gain of MUSD 15.0 (loss of MUSD 507.3) |
| · | Net debt of MUSD 4,075 (31 December 2015: MUSD 3,786) |
| · | Annual record production of 72.6 Mboepd following the Edvard Grieg field start up in November 2015. |
| · | Record low cost of operations per boe of USD 6.25 and cash operating costs per boe of USD 7.80 in 2016. |
| · | In August 2016, the operator provided a guidance update on the Johan Sverdrup project announcing reduced capital costs to NOK 99 billion gross for Phase 1 and NOK 140-170 billion gross for Phase 1 and Phase 2 and an increased Phase 1 and Phase 2 production capacity of 660,000 bopd gross. The resource range increased to 1.9-3.0 billion boe. |
| · | Secured new fully committed reserve-based lending facility of USD 5.0 billion. |
Fourth quarter ended 31 December 2016 (31 December 2015)
| | |
| --- | --- |
| · | Production of 83.4 Mboepd (38.3 Mboepd) |
| · | Revenue of MUSD 385.9 (MUSD 136.0) |
| · | EBITDA of MUSD 317.9 (MUSD 93.6) |
| · | Operating cash flow of MUSD 343.0 (MUSD 175.4) |
| · | Net result of MUSD -739.1 (MUSD -493.7) including an after tax impairment charge of MUSD 548.6 (MUSD -296.3) and a net foreign exchange loss of MUSD -215.9 (MUSD -129.2). |
| · | Quarterly record production of 83.4 Mboepd due to the exceptional performance and uptime of the producing assets. |
| · | Record low cost of operations per boe of USD 5.38 and cash operating costs per boe of USD 6.51. |
Comments from Alex Schneiter, President and CEO
2016 has been an outstanding year for Lundin Petroleum. We have seen record production levels achieved with over 72,000 boepd produced for the year at a record low cash operating cost of USD 7.80 per barrel. However, our net result for the year was impacted by a non-cash after tax impairment charge of MUSD 548.6 following the decision taken to remove the booked contingent resources associated with discoveries in Russia and in Malaysia. In addition, we have seen the reserves in Edvard Grieg increasing from the original PDO estimate of 186 MMboe to 223 MMboe and we all know that big fields tend to get bigger.
The year was further marked by the acquisition of an additional 15 percent equity in Edvard Grieg from Statoil. This transaction not only increased our production and reserves but also strengthened our financial position further by improving an already very solid liquidity position following the signing of the USD 5.0 billion reserve-based lending facility earlier in the year.
In 2017 we will continue to see our production increasing while on the project development side, we will have the most active year ever with Johan Sverdrup Phase 1 project execution. In parallel, we will be drilling some world class exploration targets in the southern Barents Sea while continuing to work on an appraisal programme in our Alta and Gohta discoveries.
Our health, safety and environmental track record for 2016 has also been solid and we will continue to keep a strong focus on HSE excellence as the Company grows.
My first year as the new CEO of Lundin Petroleum has been a very rewarding one and it is all down to the great team work and team spirit that exists within the Company.
Webcast presentation
Listen to President and CEO Alex Schneiter and CFO Mike Nicholson comment on the report at a live webcast on Wednesday 1 February 2017 at 09.00 CET.
The presentation slides will be available on www.lundin-petroleum.com prior to the commencement of the webcast. Please dial in to listen to the presentation on the following telephone numbers: Sweden: +46 8 519 993 55, International: +44 203 194 05 50, International Toll Free Number: +1 855 269 26 05.
Webcast presentation – 1 February 2017 at 9.00 CET
Lundin Petroleum is a Swedish independent oil and gas exploration and production company with a well balanced portfolio of worldclass assets primarily located in Europe and South East Asia. The Company is listed on NASDAQ Stockholm (ticker "LUPE"). Lundin Petroleum has proven and probable reserves of 743.5 million barrels of oil equivalents (MMboe) as at 31 December 2016.
For further information, please contact:
Maria Hamilton
Head of Corporate Communications
maria.hamilton@lundin.ch
Tel: +41 22 595 10 00
Tel: +46 8 440 54 50
Mobile: +41 79 63 53 641
or
Teitur Poulsen
VP Corporate Planning & Investor Relations
Tel: +41 22 595 10 00
This information is information that Lundin Petroleum AB is required to make public pursuant to the EU Market Abuse Regulation and the Securities Markets Act. The information was submitted for publication, through the contact persons set out above, at 07.00 CET on 1 February 2017.
https://www.lundin-energy.com/wp-content/uploads/2019/09/q4image.jpg
528
792
dvdesign
https://www.lundin-energy.com/wp-content/uploads/2020/08/Lundin-220.svg
dvdesign
2017-01-31 21:49:19
2019-10-30 13:18:24
Year end report 2016