Promoting a

diverse and engaged workforce

,

respecting

human rights

 and

impacting society

positively
We create value not only for our shareholders, but for wider society as well. We provide high quality jobs, create positive societal impact across our value chain, and contribute significant tax revenue to the Norwegian Government. We do all this while delivering the best barrel to meet society's current and future energy needs.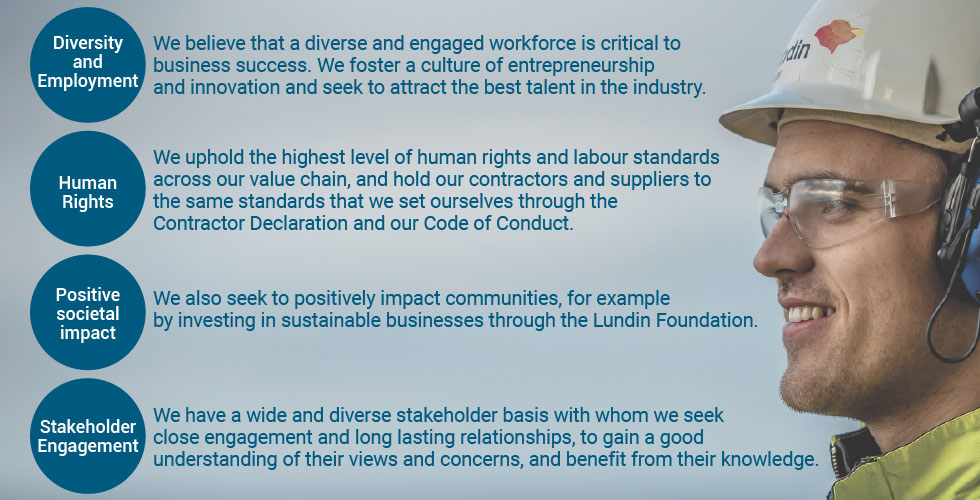 Oil and gas

in our society
Lundin Energy's exploration and production activities create more than just shareholder value. Oil and gas products are fundamental to modern societies and are present in many aspects of our daily life.
In a low-carbon future, oil and gas will continue to be a critical component of the world's energy mix as well as a component for many products and consumer goods. Oil and gas remains the primary source of world energy consumption and is expected to remain so for decades to come. Making new discoveries is Lundin Energy's core competence and its oil discoveries are expected to contribute to the world's oil supply for the next decades, to help close the supply gap.
> Learn more about our role in the energy transition
Contributions

to society

An oil discovery is a great economic resource which creates wealth and jobs, benefiting all of Lundin Energy's stakeholders, not only shareholders but local communities and society as a whole. One of the main financial contributions to society comes through taxes, paid in the form of corporate and production tax on proceeds from oil and gas production. In Norway, we paid 442 million USD in taxes in 2020.