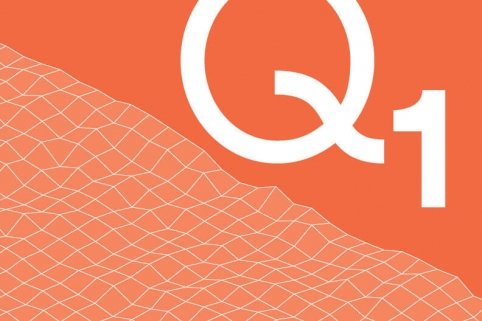 Report for the three months ended 31 March 2017
3 May 2017
Continuing operations: three months ended 31 March 2017 (31 March 2016)
· Production of 82.6 Mboepd (47.9 Mboepd)
· Revenue of MUSD 421.5 (MUSD 145.1)
· EBITDA of MUSD 355.8 (MUSD 97.4)
· Operating cash flow of MUSD 365.9 (MUSD 133.4)
· Net result of MUSD 59.2 (MUSD 165.7) including a net foreign exchange gain of MUSD 20.4(MUSD 188.3)
· Net debt of MUSD 4,029 (31 December 2016: MUSD 4,075)
· On 13 February 2017, Lundin Petroleum announced its intention to spin-off its assets in Malaysia, France and the Netherlands (the IPC assets) into a newly formed company called International Petroleum Corporation (IPC) and to distribute the IPC shares, on a pro-rata basis, to Lundin Petroleum shareholders. The results of the IPC business are included in the Lundin Petroleum financial statements in the reporting period and are shown as discontinued operations. The spin-off occurred on 24 April 2017.
· Net result from discontinued operations of MUSD 4.0 (MUSD -51.4)
Comments from Alex Schneiter, President and CEO
Following an outstanding year of performance in 2016, the first quarter of 2017 has continued this trend and delivered excellent results at or above expectations.
Lundin Petroleum's production for the first quarter was 82.6 Mboepd, which is at the upper end of our 2017 first quarter guidance with cash operating costs well below USD 5 per barrel, excluding the non-Norwegian producing assets that were spun-off to International Petroleum Corporation (IPC) in April.
These results are mainly driven by the performance from our operated Edvard Grieg and our non-operated Alvheim fields. During the first quarter an important milestone was achieved when the gross platform oil design capacity at the Edvard Grieg field was successfully raised from 126 to 145 Mbopd, a 15 percent increase. This outstanding performance has led us to revise Lundin Petroleum's full year production guidance to between 75 and 85 Mboepd and to reduce our cash operating cost guidance for the full year to USD 4.90 per barrel, excluding the IPC assets.
The world class Johan Sverdrup development continues to progress according to plan with the Phase 2 concept selection being agreed in the first quarter. We also continue to see significant cost reductions with the latest Phase 2 cost estimate down to between NOK 40 and 55 billion, approximately half of the estimate from when the plan of development was submitted.
In parallel, our organic growth-led strategy is continuing to deliver with the recently announced Filicudi discovery located on the western flank of the Loppa High in the southern Barents Sea which has upgraded the overall prospectivity in the area. This in addition to the well-established Loppa High and the southeastern trends also located in the southern Barents Sea where the Børselv and the Korpfjell prospects will be drilled this year.
Finally, the spin-off of the non-Norwegian assets into IPC was completed successfully in April. It now means that Lundin Petroleum will solely focus on its organic growth strategy in Norway. We are firmly on track to meet our production growth targets while maintaining a strong focus on HSE excellence. Our organic growth story is as exciting as ever with significant future potential. This is particularly true for the southern Barents Sea area where we will see drilling activities continuing in the coming years.
Webcast presentation
Listen to President and CEO Alex Schneiter and CFO Teitur Poulsen comment on the report at a live webcast on Wednesday 3 May 2017 at 09.00 CEST.
The slides will be available on www.lundin-petroleum.com prior to the presentation. You can also dial in to listen to the presentation on the following telephone numbers:
Sweden:        +46 8 519 993 55
International:        +44 203 194 05 50
International Toll Free:     +1 855 269 26 05
https://www.lundin-energy.com/wp-content/uploads/2019/09/q1_2017.jpg
528
792
dvdesign
https://www.lundin-energy.com/wp-content/uploads/2020/08/Lundin-220.svg
dvdesign
2017-05-03 07:30:02
2019-10-30 12:34:20
Report for the three months ended 31 March 2017