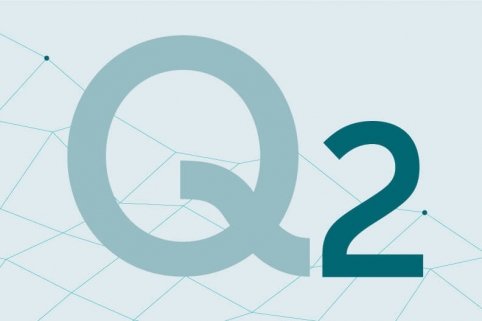 Report for the six months ended 30 June 2018
31 July 2018
• Record high quarterly EBITDA and operating cash flow.Record high quarterly EBITDA and operating cash flow.
• Production above guidance. Full year guidance increased to 78–82 Mboepd from previous guidance of 74–82 Mboepd.
• Operating cost of USD 3.30 per barrel for the first six months 2018. Full year guidance reduced to below USD 4 per barrel.
• Dividend of SEK 4 per share distributed on 11 May 2018.
• Improved borrowing terms re-negotiated for reserve-based lending facility, resulting in a net accounting gain of MUSD 166.4.
• Phase 1 of the Johan Sverdrup project about 75 percent completed. Two platforms successfully installed on the field.
• Development drilling programme on Edvard Grieg completed under budget and on schedule.
Financial summary

1 Jan 2018-




30 Jun 2018




6 months

1 Apr 2018-




30 Jun 2018




3 months

1 Jan 2017-
30 Jun 2017
6 months
1 Apr 2017-
30 Jun 2017
3 months
1 Jan 2017-
31 Dec 2017
12 months

Production in Mboepd

82.1

81.2

86.1
89.5
86.1

Revenue and other income in MUSD

1,370.0

677.1

886.1
464.6
1,997.0

EBITDA in MUSD

964.2

507.7

689.3
333.5
1,501.5

Operating cash flow in MUSD

967.6

505.8

705.9
340.0
1,530.0

Net result in MUSD

264.8

36.0

204.8
145.6
380.9
Earnings/share in USD1

0.78

0.10

0.61
0.43
1.13
Earnings/share fully diluted in USD1

0.78

0.11

0.61
0.43
1.13

Net debt

3,798.5

3,798.5

4,080.8
4,080.8
3,883.6
The numbers included in the table above for 2017 are based on continuing operations.
1 Based on net result attributable to shareholders of the Parent Company.

Comments from Alex Schneiter, President and CEO of Lundin Petroleum:
"I am pleased to report another quarter with strong EBITDA and operating cash flow for Lundin Petroleum, driven by production above guidance, continued low operating cost and higher oil prices. This strong performance has led us to increase our production guidance for the full year to between 78 and 82 Mboepd and reduce the operating cost guidance to below USD 4 per barrel.
During the second quarter, we also re-negotiated improved borrowing terms for our reserve-based lending facility, which has resulted in the reduction of the current interest rate margin over LIBOR from 3.15 percent to 2.25 percent. This re-negotiation demonstrates our lenders confidence in our ability to continue to successfully fund the future growth of the Company.
Our key operated asset Edvard Grieg continues to outperform on all fronts. We recently announced the completion of the PDO development drilling programme, achieved under budget and on schedule. With the significant resource upside and tie-back opportunities that are being identified in the area, I believe there is potential to double the total resources produced through the Edvard Grieg facilities, relative to the current best estimate gross ultimate recovery for the field, allowing us to keep the facilities full for many years to come. In addition, we await the appraisal results of the nearby Rolvsnes discovery, expected in August, which could be another tie-back development to Edvard Grieg in addition to Luno II.
The offshore installation programme for Johan Sverdrup has progressed well over the summer. Phase 1 is now about 75 percent complete with still just over a year to go until first oil. The drilling platform, installed last month, is among the largest modules to have ever been installed in one go, taking only two days from sail away to installation. This is a great achievement not only for the Johan Sverdrup project but for the industry as a whole. The remaining two steel jackets are scheduled for installation in August and the PDO for Phase 2 will be submitted before September.
We remain as focused as ever on pursuing organic growth opportunities in our core areas and have had a good start to 2018 with three successful wells on Luno II, Frosk and Lille Prinsen. I look forward to the active drilling programme that is planned for the remainder of the year, updated to include two follow-up exploration wells to the Frosk oil discovery. Furthermore, the extended production test on the Alta discovery in the southern Barents Sea has started and initial results look promising. A successful outcome of this extended test, lasting for two months, will take us one step closer to a field development in this region."
Audiocast presentation
Listen to Alex Schneiter, President and CEO, and Teitur Poulsen, CFO, commenting on the report at an audiocast held on Tuesday 31 July 2018 at 09.00 CEST.
Follow the presentation live at www.lundin-petroleum.com or by dialling in on the following telephone numbers:
Sweden: +46 8 519 993 55
Norway: +47 23 500 211
UK: +44 203 194 05 50
International Toll Free: +1 855 269 26 05
Audiocast link  https://lundinpetroleum.videosync.fi/2018-07-31_q2
https://www.lundin-energy.com/wp-content/uploads/2019/09/q2-18-792x528.jpg
528
792
dvdesign
https://www.lundin-energy.com/wp-content/uploads/2020/08/Lundin-220.svg
dvdesign
2018-07-31 07:30:43
2019-10-30 11:34:20
Report for the six months ended 30 June 2018