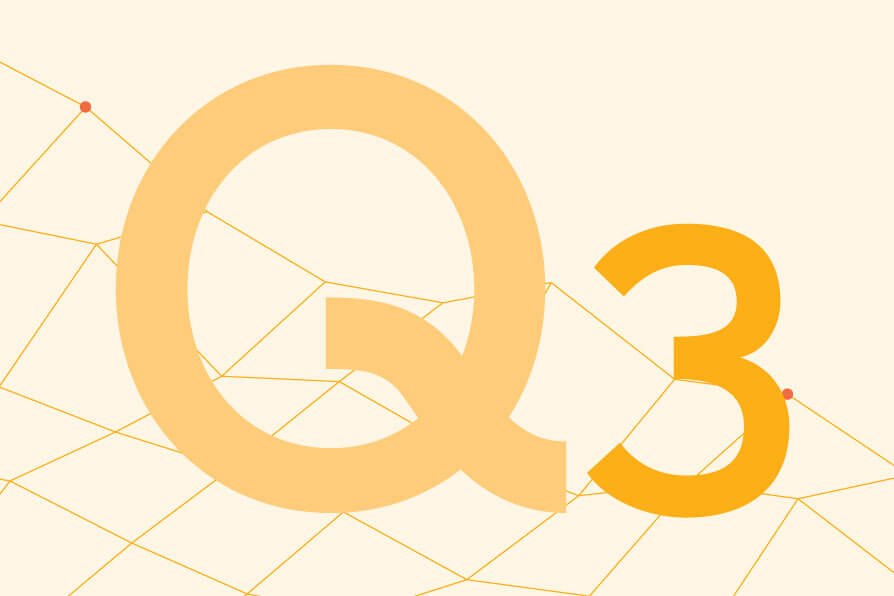 Report for the nine months ended 30 September 2019
31 October 2019
· Production above mid-point guidance for the nine months at 79.2 Mboepd and Q3 at 82.7 Mboepd
· Production ramp up from Johan Sverdrup Phase 1 above 200 Mboepd gross as at end of October 2019, following first oil on 5 October 2019, ahead of schedule and under budget
· 2019 production guidance raised to 90 to 95 Mboepd from 75 to 95 Mboepd, following early start up from Johan Sverdrup and continued outperformance from Edvard Grieg
· Strong financial performance for the reporting period and third quarter
· Completion of 2.6 percent sale of Johan Sverdrup and 16 percent shares redemption with Equinor in August 2019
· Plan to fully electrify Edvard Grieg as part of the Utsira High Area power grid finalised, increasing uptime efficiency further and continuing our emissions trajectory to below 1kg CO2 per boe from the Johan Sverdrup and Edvard Grieg fields
Financial summary

1 Jan 2019-




30 Sep 2019




9 months

1 Jul 2019-




30 Sep 2019




3 months

1 Jan 2018-
30 Sep 2018
9 months
1  Jul 2018-
30 Sep 2018
3 months
1 Jan 2018-
31 Dec 2018
12 months

Production in Mboepd

79.2

82.7

80.8
78.2
81.1

Revenue and other income in MUSD

2,199.0

1,215.0

1988.5
604.6
2,640.7
Operating cash flow in MUSD1

1,158.9

380.0

1,412.8
434.4
1,864.1
EBITDA in MUSD1

1,222.9

411.3

1,451.8
476.8
1,932.5

Free cash flow in MUSD

1,117.9

950.5

489.7
228.7
663.0

Net result in MUSD

669.6

519.9

323.9
56.7
225.7

Adjusted net result in MUSD

173.8

45.4

220.1
75.1
295.3

Earnings/share in USD

2.05

1.72

0.96
0.17
0.67

Adjusted earnings/share in USD

0.53

0.15

0.65
0.22
0.87

Net debt in MUSD

4,054.9

4,054.9

3,569.9
3,569.9
3,398.2
1 Excludes the reported after tax accounting gain of MUSD 756.7 on the divestment of a 2.6 percent working interest in the Johan Sverdrup project.

Comments from Alex Schneiter, President and CEO of Lundin Petroleum:
"I am pleased to announce another very good quarter of operational and financial performance. The Company's production currently stands at over 120 Mboepd and as a result of continued outperformance from Edvard Grieg and an earlier startup and quicker ramp up of the pre-drilled wells at Johan Sverdrup, we are raising the production guidance for the year to between 90 and 95 Mboepd.
"A stand out moment for us was first oil from the world class Johan Sverdrup Phase 1 project, which was achieved on 5 October 2019, ahead of schedule and significantly below budget. Since then production has been ramping up ahead of expectations, as the eight pre-drilled wells are progressively commissioned and as at the end of October 2019, the field was producing above 200 Mboepd gross from five wells. It is now anticipated that all of the eight pre-drilled wells will be on production during November 2019. We will then drill the remaining two to four new wells required to achieve Phase 1 plateau production of 440 Mbopd, which is expected by summer 2020.
"Our other production assets continue to perform well, with operating costs at industry leading levels and in line with our guidance for the year. Edvard Grieg continues to exceed expectations with uptime and production above forecast. With the approval of the new infill drilling programme in 2020, we are now anticipating the gross ultimate proved plus probable reserves will be over 300 MMboe as compared to the original PDO of 186 MMboe. This is a fantastic indictment to the quality of this field.
"As an important development we've now sanctioned the full electrification of the Edvard Grieg facility as part of the Utsira High Area power grid, which is being developed together with Johan Sverdrup Phase 2. This project will result in a significant reduction in CO2 emissions from the field, taking Edvard Grieg Area CO2 emissions below 1 kg per barrel. This will mean that our two key assets, Edvard Grieg and Johan Sverdrup, will have emissions of below 1kg CO2 per boe, about twenty times lower than the world average and one of the lowest for any offshore operator. This is in line with the Board endorsed Sustainable Energy Strategy, which will provide the Company with the roadmap to continue to be one of the most efficient offshore oil and gas producers in terms of low emissions per barrel produced, as well as increased operating efficiency. Our aim is to continue to further reduce our carbon footprint and increase overall efficiency through new investments and innovative approaches. In this regard, the investment in a hydro power project in Norway to offset the Company's net non-renewable electricity usage for power from shore, is in line with this strategy.
"Looking ahead to the rest of the year; we remain in the intensive ramp up period at Johan Sverdrup and development operations at Solveig and Phase 2 of Johan Sverdrup are progressing on schedule. It will also be another busy period for us with the exploration drill bit, focussed north of the Utsira High and in the North Norwegian Sea, targeting net unrisked resources of 130 MMboe for the remainder of the year and a significant exploration drilling programme is taking shape for 2020 as we continue to drive our organic growth strategy. This is the 17th quarter of production delivery on or above expectations and I look forward to updating shareholders in January 2020 on the full year 2019 progress."
Audiocast presentation
Listen to Alex Schneiter, President and CEO, and Teitur Poulsen, CFO, commenting on the report at an audiocast held on Thursday 31 October 2019 at 09.00 CET.
Follow the presentation live on www.lundin-petroleum.com or dial in using the following telephone numbers:
Sweden: +46 8 519 993 55
Norway: +47 23 500 211
UK: +44 203 194 05 50
International Toll Free: +1 855 269 26 05
https://www.lundin-energy.com/wp-content/uploads/2019/10/3Q-2019-Quaterly-Post-feature.jpg
236
354
Davide Gaio
https://www.lundin-energy.com/wp-content/uploads/2020/08/Lundin-220.svg
Davide Gaio
2019-10-31 07:30:11
2019-10-31 07:35:47
Report for the nine months ended 30 September 2019