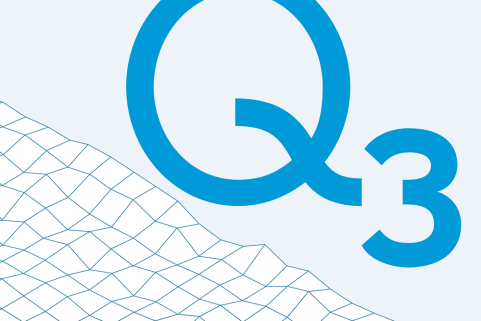 Report for the nine months ended 30 September 2016
02 November 2016
Report for the nine months ended 30 September 2016
Nine months ended 30 September 2016 (30 September 2015)
Production of 68.9 Mboepd (30.3 Mboepd)
Revenue of MUSD 774.0 (MUSD 433.3)
EBITDA of MUSD 584.7 (MUSD 291.1)
Operating cash flow of MUSD 667.8 (MUSD 524.3)
Net result of MUSD 239.8 (MUSD -372.6) including a net foreign exchange gain of MUSD 230.9 (loss of MUSD 378.1)
Net debt of MUSD 4,307 (31 December 2015: MUSD 3,786)
26 percent increase in production in the third quarter of 2016 compared to the second quarter following the Edvard Grieg production ramp-up and increased 15 percent equity in the field following the completion of the transaction with Statoil on 30 June 2016.
Full year production guidance revised to 70,000 – 75,000 boepd from 65,000 – 75,000 boepd and cost of operations per boe guidance lowered to USD 6.50 from USD 7.10.
Record low cost of operations per boe of USD 5.55 and cash operating costs per boe of USD 7.22 in the third quarter of 2016.
In August 2016, the operator provided a guidance update on the Johan Sverdrup project announcing reduced capital costs to NOK 99 billion gross for Phase 1 and NOK 140-170 billion gross for Phase 1 and Phase 2 and an increased Phase 1 and Phase 2 production capacity of 660,000 bopd gross. The resource range increased to 1.9-3.0 billion boe.
Secured new fully committed reserve-based lending facility of USD 5.0 billion.
Third quarter ended 30 September 2016 (30 September 2015)
Production of 80.4 Mboepd (36.0 Mboepd)
Revenue of MUSD 317.4 (MUSD 154.2)
EBITDA of MUSD 253.8 (MUSD 98.7)
Operating cash flow of MUSD 281.9 (MUSD 177.0)
Net result of MUSD 173.8 (MUSD -201.6) including a net foreign exchange gain of MUSD 135.8 (loss of MUSD 201.4).
Comments from Alex Schneiter, President and CEO
Our third quarter operational performance has again delivered excellent results driven by a continued strong performance from the Edvard Grieg field and our other main producing assets delivering at or above expectation. We remain firmly on track to achieve our full year production guidance and given the strong performance we are revising our guidance to 70,000 to 75,000 boepd from 65,000 to 75,000 boepd.
With around USD 1 billion of liquidity headroom, our balance sheet is able to sustain long term oil prices as low as USD 40 per barrel and still fully fund the Johan Sverdrup Phase 1 development while continuing to invest in an exciting and aggressive organic growth strategy.
On the development side, Johan Sverdrup continues to progress according to plan with the Phase 1 project execution in excess of 26 percent completed. During the third quarter, we have also seen further crystallisation of Johan Sverdrup cost reductions, increased Phase 1 and Phase 2 production capacities and increased resources.
On the exploration and appraisal front, we are also very active with the successful completion of the Alta 3 appraisal well during the third quarter delivering very encouraging results and the ongoing Neiden exploration well. We are also pleased to announce that our 2017 exploration and appraisal campaign will be a very exciting one encompassing four exploration wells and four appraisal wells with drilling in southern and eastern Barents Sea, the Utsira High area and the Alvheim area.
For the third quarter in a row, it is mission accomplished and never before has the Company been so well positioned for its next growth phase which is forecast to see the Company producing in excess of 120,000 boepd by the time Johan Sverdrup Phase 1 will come onstream at the end of 2019.
Webcast presentation
Listen to President and CEO Alex Schneiter and CFO Mike Nicholson comment on the report at a live webcast on Wednesday 2 November 2016 at 09.00 CET.
The presentation slides will be available on www.lundin-petroleum.com prior to the commencement of the webcast. Please dial in to listen to the presentation on the following telephone numbers: Sweden: +46 8 519 993 55, International: +44 203 194 05 50, International Toll Free Number: +1 855 269 26 05.
Lundin Petroleum is a Swedish independent oil and gas exploration and production company with a well balanced portfolio of worldclass assets primarily located in Europe and South East Asia. The Company is listed on NASDAQ Stockholm (ticker "LUPE"). Lundin Petroleum has proven and probable reserves of 716.2 million barrels of oil equivalents (MMboe) as at 1 January 2016.
For further information, please contact:
Maria Hamilton
Head of Corporate Communications
maria.hamilton@lundin.ch
Tel: +41 22 595 10 00
Tel: +46 8 440 54 50
Mobile: +41 79 63 53 641
or
Teitur Poulsen
VP Corporate Planning & Investor Relations
Tel: +41 22 595 10 00
This information is information that Lundin Petroleum AB is required to make public pursuant to the EU Market Abuse Regulation and the Securities Markets Act. The information was submitted for publication, through the contact persons set out above, at 07.00 CET on 2 November 2016.
https://www.lundin-energy.com/wp-content/uploads/2019/09/index_q3.png
667
1000
dvdesign
https://www.lundin-energy.com/wp-content/uploads/2020/08/Lundin-220.svg
dvdesign
2016-11-02 15:45:52
2019-10-30 13:27:24
Report for the nine months ended 30 September 2016